Contact Irvine Dumpster Rental Co.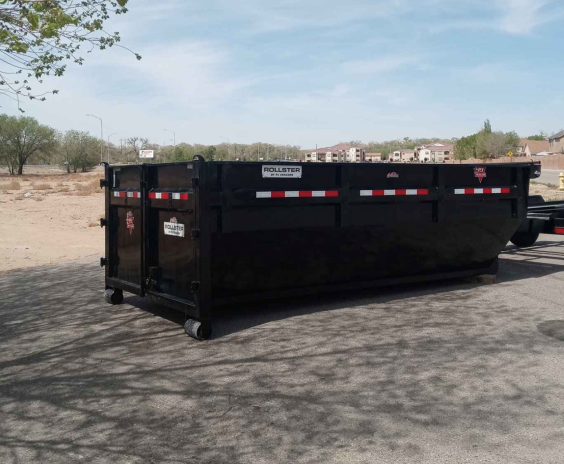 Contact Irvine Dumpster Rental Co. for all your dumpster rental needs.
Irvine Dumpster Rental Co. is dedicated to providing our clients with efficient, cost-effective, and convenient waste control services. We are the best local dumpster rental company in Irvine, CA. Our priorities include satisfying our customers, maintaining the highest level of professionalism, and keeping our prices competitive.
Give us a call at (949) 844-6826 to get free estimates.

Most Reliable Dumpster Rental
We offer a wide variety of dumpster sizes, and we deliver and pick up our roll-offs on time and in an organized manner.
For instance, have you ever ordered a dumpster for debris removal, and when it was delivered, you found out there wasn't enough room to fit your project?
Many people order the wrong size dumpster because they try to estimate how much space they need. That's why we recommend that you don't guess or estimate – but call us instead.
We will provide you with an exact quote for different sizes of dumpsters. We can help you plan your project with confidence by providing the following services:
Residential and commercial dumpster rentals

Garbage container service

Affordable prices on all of our bins
One time, a large construction company needed to rent a number of dumpsters for an upcoming project. They asked us to schedule three or four deliveries, of 10-yard dumpsters, on one day.
It didn't take long for them to realize they would need more than 10-yard roll offs, which was their original plan. The construction company decided that they needed 20 yarders instead and then requested us to deliver them on separate days.
We accommodated their request because we are flexible and will do anything to ensure our customers are satisfied with our excellent service. They are one of many happy customers who have saved time, money, and headaches by hiring us for all of their junk removal needs.
On another occasion, we got a call from a homeowner who was doing some landscaping in the yard. The home is nestled against a hill, and they couldn't remove dirt using their small pickup truck, so they called us to deliver one of our 10-yard dumpsters that day.
We managed to squeeze the bin into their driveway by positioning it slightly off-center. They loaded it up with all of the excess dirt and debris that they removed from their yard.
When they were finished, our truck came shortly after to pick up the dumpster. We carefully loaded it into the back of our truck so there wouldn't be any damage inflicted on their driveway.
We are dedicated to making your junk removal process go smoothly and easily while saving you time and money.
It's easy to see why Irvine Dumpster Rental Co. is considered the best in the business. We are fully committed to our customers and strive to be efficient, courteous, and timely while completing your job.
Contact us today at (949) 844-6826 for more information. We look forward to hearing from you.