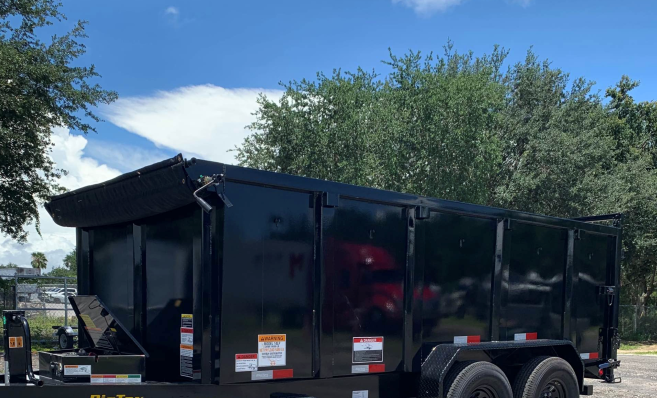 Waste management in southern California is a serious matter. Irvine Dumpster Rental Co. is the premier provider of dumpster rental services in Irvine California.  This close-knit owned and operated business has served customers for more than just a short time and prides itself on offering its customers the best deals and most affordable prices. We provide excellent service, which means–among other things–speedy delivery and pick-up.
With so many dumpster rental services to choose from, the question is whether or not a person can really afford anything but the most average of treatment.  Sure, you might be able to save a little bit of money here and there, but in this example, it will cost you dearly in customer service and satisfaction.  At Irvine Dumpster Rental Co., we hold our employees to a high standard, and we do more than just provide the best equipment and prices–we provide an experience that you will remember not as a bad memory but as something positive.  We care about our customers, and with us, your needs are always number one.  We go above and beyond to accommodate the needs of every customer who has ever worked with us.
Call us at (949) 844-6826 to get free estimates.
More About Irvine Dumpster Rental Co.
Irvine Dumpster Rental Co. is committed to excellence above all else, and we hold ourselves accountable to meet the highest standards possible for quality workmanship in construction dumpster rentals.  Your satisfaction with our work is always our number one concern, and we want you to feel secure in your decision to choose us for all of your dumpster rental needs. Contact the best company today for more information about our services, rates, delivery dates and times, and other important matters.
Consider:  A construction site needs a large dumpster onsite for garbage accumulation and removal.  Irvine Dumpster Rental Co. will deliver the container to the site at any date and time that you desire, and we can also pick it up from the job site as soon as it is full.  In addition, we offer reasonable rates for our services with no hidden fees.
Our products come in different sizes for different needs.  We have 10 cubic yard dumpsters, 15 cubic yard dumpsters, 20 cubic yard dumpsters, and 30 cubic yard container rentals.
Our services include:
Onsite service for its customers

Prompt and timely pick up of rental equipment

The best prices in the state of California on our products and equipment

Friendly, knowledgeable staff

Helpful information about how dumpster rental works

Delivery of one container or multiple units on the same day as your call for service

Zero extra fees of hidden costs for anything that has to do with your order
Don't bog down the progress of your construction project with unnecessary worry over garbage removal–instead, leave the clean-up to us.
Call us today at (949) 844-6826 to get the waste management you need at the best prices around.