Irvine Dumpster Rental Co.
Irvine Dumpster Rental Co, 10, 20, and 40 yard dumpsters
For years now, there has been an increased demand for dumpster rentals among Irvine homeowners because of how beneficial they are when it comes to completing large-scale projects on time and under budget! Hiring a local dumpster rental company like Irvine Dumpster Rental Co. is a great way to ensure you get the best services and prices in your area.
For any Irvine homeowners who are looking to make a significant improvement to their property, hiring dumpster rental company Irvine Dumpster Rental Co. is the best course of action.  Our team can provide you with all the necessary equipment for your project and help you navigate the process from start to finish! With our experience and expertise in this industry, we can guarantee that your job will be done correctly no matter what it is that you need us for.
Give us a call at (949) 844-6826 to get free estimates.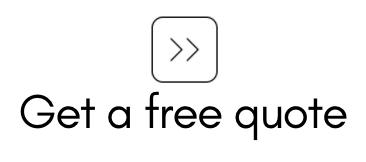 Most Reliable Dumpster Rental in Irvine, California
We all know how messy it can be to clean up after a construction project. This is why Irvine Dumpster Rental Co. has the best dumpsters for rent in your area to handle all of your dirtiest projects! Whether you need residential or commercial dumpsters, we have what you need at affordable prices that will fit any budget. We also offer many other services such as roll-off dumpsters, construction dumpster rental, and more! No matter where you are located in the Irvine area, our company will deliver right to your doorstep with no extra fees added on top of our already low rates. Contact us today for an estimate on one of our products by calling (949) 844-6826 or message us through the contact form on this page.
There are many benefits that come with hiring dumpster rental professionals like Irvine Dumpster Rental Co., such as: getting rid of all types of junk without leaving behind any mess, keeping dirt and debris out of local landfills, staying safe during construction projects by containing hazardous materials within containers, and even saving money on job site cleanup!  If you want to complete successful home or business renovation projects, contact us today for more information about our dumpsters. Contacting us is an excellent first step towards efficiently undertaking large-scale cleanups throughout Irvine, California.
CONSTRUCTION DUMPSTER RENTALS
RESIDENTIAL DUMPSTER RENTAL
COMMERCIAL DUMPSTER RENTAL
Our services are the best in the Irvine area, and we are always happy to inform customers of all available benefits. Here are the most popular services we provide:
Dumpster Rental
It's a busy time of year for Irvine homeowners as they prepare to host family and friends. Unfortunately, this means that there is more clutter around the house than usual. When you're hosting a party, the last thing you want is to be embarrassed because guests can see all of your junk. This is why we encourage our customers to rent dumpsters from us; it will help keep their home and company clean by removing clutter!
Homeowners don't need any special permit or license when renting with us, which means they won't have to waste time waiting on approval before getting started. We also provide same-day service if needed as well as long-term rental options for those that plan ahead! Furthermore, we offer affordable rates so that every Irvine homeowner can afford one of our roll-off dumpster rentals – no matter how large or small the project may be.
Give us a call at (949) 844-6826 to get free estimates.
Roll Off Dumpsters
Most of our customers choose roll-off dumpster rental because it is the most convenient option. For one, they don't have to worry about finding a place on their property big enough for an entire container; all that needs to be done is find a location where we can park and unload when delivering.
The best part about renting with us is that we can get rid of all types of junk for you. Whether it is yard waste, bricks and rocks from a construction project, or even your old furniture; we can help! Our team will make sure to cover up whatever messes may be left behind after removal so that there isn't any evidence remaining on the property. This way our customers won't have to suffer through unsightly stains or leftover garbage outside their homes while they wait for us to complete our work.
Construction Dumpsters Rental
Although construction dumpster rental has many benefits, one of the biggest is eliminating messes created by loose debris. Our roll-off containers are perfect for containing large piles of wood chips and other materials to keep your job site tidy! Construction sites can be dangerous if left unattended because workers could trip over stray boards or nails, but our company helps make things safer by providing a secure location for all tools and supplies during demolition projects. Irvine residents should always choose us when they need a safe place to store their equipment instead of allowing it to clutter up any area on their property until the cleanup time comes around. Furthermore, we offer affordable rates so that every contractor in the area can afford our services no matter how big or small their project may be.
Give us a call at (949) 844-6826 to get free estimates.
Residential Dumpster Rental
Homeowners are finding it difficult to maintain their homes. It can be overwhelming to keep up with all the yard work, cleaning, and other home maintenance tasks that need to be done. This is why many people are turning toward professional residential dumpster rental services for help. Our professionals will take care of all the heavy lifting involved in disposing of your trash, recycling items you're no longer using, and hauling away debris leftover from remodeling projects or renovations.
A residential dumpster rental is a great option for those that need an easy way to remove waste from their property. Our containers come in various sizes, and can be dropped off and picked up at any time of the day or night!
Commercial Dumpster Rental
A dumpster rental is often the best way to remove large amounts of waste from your Irvine property. Every day, commercial properties are faced with challenges when it comes to dealing with their trash and recycling needs. With a proper dumpster on-site, these problems can be alleviated and you'll have an easier time maintaining compliance with local regulations.
Hiring a professional dumpster rental company can also save your money. This is because we only charge by the weight of junk that has been removed from your property. We never add hidden charges on top of our already low rates, and this makes us the most affordable option in Irvine for commercial dumpsters. Furthermore, there are no long-term commitments to sign with us so feel free to rent as little or as much space as needed without paying extra fees.
Give us a call at (949) 844-6826 to get free estimates.
Dumpster Sizes
Before a dumpster rental service can be scheduled, it is important to find out what size container will best suit your needs. There are four common sizes available for rent – all of which can accommodate any amount of junk! Our smallest roll-off dumpsters measure ten feet long and five feet wide, making them perfect for those that just need some extra room in the backyard or garage! The next step up from this would be our twelve-footers that come with an added two feet on each side as well as one more foot vertically. This allows contractors who have been hired to remove the debris left over from construction sites time enough space to complete their work without having to worry about where everything needed will go afterward.
Give us a call at (949) 844-6826 to get free estimates.
Our largest option comes at twenty by eight by four and a half feet, which is perfect for those that need to quickly dispose of any amount of junk. This size is great because it can hold up to eight yards worth of material! Along with the weight restrictions associated with every dumpster rental in Irvine lies an added bonus – we never charge extra fees based on what you've filled our containers with.
Contact Irvine Dumpster Rental Co. Today
No matter where you live in the city of Irvine, we can provide top-notch residential and commercial dumpster rentals that will make cleanup projects easy regardless of their scope or difficulty level. We are happy to assist you with your dumpster rental needs, contact our team for more detailed information about any of the services offered by Irvine Dumpster Rental Co. To get started, simply give us a call at (949) 844-6826 or fill out the contact form on this page today.